There are billions of books published on the planet, of which, we at KIDIBOT we only have several hundreds quizzes. Although we tried to create some of the most read books here (the ones that usually are recommended also by the teachers at school), to be realistic, we cover a very small percentage.
But, there is a good news: we're keep adding quizzes all the time!
So, if you read a book that we don't have and you don't want to loose the points, you have 2 options:
To tell us the name & author and we'll try to find it, to read it and to create the quiz. This in the limited time available.
To create the quiz by yourself, to send it to us. We'll publish it and we mention that you are the author. If you want, we can also post a link to your site or Facebook profile!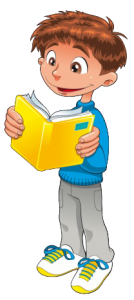 What you'll get:
The possibility to win points with that reading in maximum 24h. The fight against the CROCOBETS never stops.
Our gratitude and the gratitude of all the hero-kids in the world that will do your quiz.
The merit recognition on the quiz page (we'll give you credit, with link to your site/fb page if you want)
If you create at least 5 quizzes, you'll receive a diploma from StartEvo Association, as volunteer.
Maybe other surprises 🙂
Quiz Rules:
to have 10 questions, with 3 answers, of which one to be correct.
To be correct written. It takes aprox 10 minutes to create a quiz and become famous for ever :)!
Enter here to send us the quizzes via email. We can't wait 🙂